Why choose us
Our Core Values
With Cubby Tales, we always put the quality of teaching children first, please be assured when sending children at Cubby Tales Preschool.

Learn And Play
With the criteria of playing and learning together, children experience comfortability.
Better Facility
Safe environment, better equipments and multiple toys to provide better facility to your kids.
Great Teachers
Experienced and dedicated teachers team will help your child develop more in all aspects.
Cute Enironment
The colorful environment at Cubby Tales Preschool is suitable for children 's age, making them more accessible.
WANT TO ENROLL YOUR CHILD TO A CLASS?
Interested in good preschool education for your child? Cubby Tales is the right decision!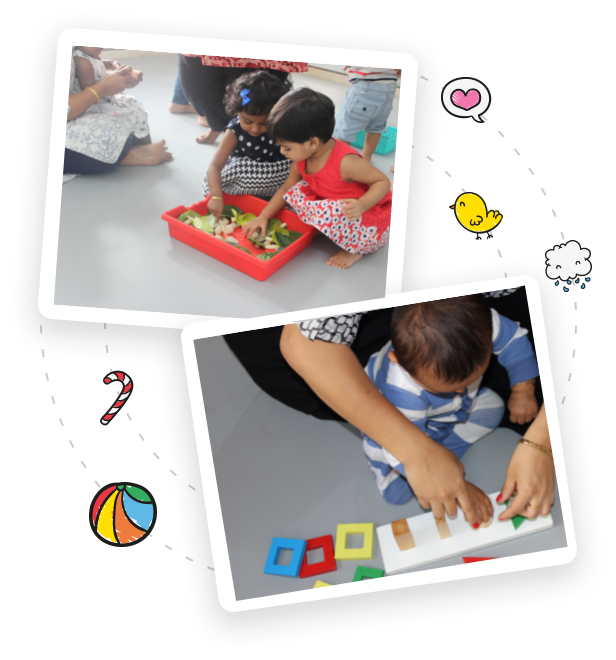 Our Mission
With the highest commitment to the well-being of our children, we aspire to create a benchmark in the domain of child care services. Cubby Tales Preschool is a dream project and no stone has been left unturned to ensure a safe, stimulating, and nourishing home for our little ones. It is based on the fundamental of love, care, and being present with the child through the delicate years of his/her life. We aspire to establish high-quality childcare centers across India and it's a matter of great pride that we have made our beginning by developing multiple states of the art childcare centers in the beautiful city of Bangalore. We stand as the best baby daycare in Bangalore. Cubby Tales Preschool aspires to be a HAPPY SPACE for our tiny tots, our educators, and...

Things For Kids
Kids Activites
Infant classroom offers strategies for building positive relationships, helping children develop self-regulation and responding to challenging behaviors.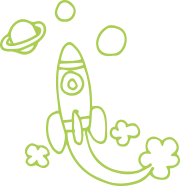 Cubby Tales Preschool Programs
Dear parents, we would like to thank you for choosing the Cubby Tales Preschool System in the process of considering and planning your children's..
Playing in learning
Our Classes
With Cubby Tales, we always put the quality of teaching children first, please rest assured when sending children at Cubby Tales kindergarten.

What do parents say about us
Testimonials
Let's explore what Parents have to say about us. Facebook Verified

One of the best daycare in the locality. As we are both working I wanted a daycare for my 1.5 year old son where he feels like home and the search ended with CT Koramangala. I really liked the infrastructure with lot of greenery and outdoor playing area. The support and care from teachers were amazing. Tanvi ma'am and team is putting lot of effort in catering to needs of parents. My son had a great time while in Cubby Tales.
Awesome atmosphere for kids well planed and organized keep it up good going 🙂
Great school to start your Kids Learning Journey. In JP Nagar there is no dearth of Pre-Schools. We chose Cubby tales as it felt so welcoming, bright, vibrant and wonderful. The Center Head Vinita Mam is very caring . Within one week days they helped my son, Agasthya to settle in daycare and he looked forward to go to Cubby Tales. Cubby Tales JP nagar has a wonderful team of talented and caring teachers and care takers. I would definitely recommend Cubby Tales as the best option for pre-school in JP Nagar. Thank You All for your support in nurturing and grooming Agathya. 🙏🙏🙏🙏
Time flies so fast.. 1 year back v were in search of good day care and play school for my munchkin, I was very anxious mother since I was appearing for my post graduation university examination. V wanted a place where my child was safe, secure and enjoy to the fullest.. when v visited cubby tales our search ended as the ambience of the place gave me a very positive vibe and the CCTV coverage added a sense of security and relaxation. As time passed I felt my sonny was very happy to go to school. He never refused any day since he got the same warmth and love from the staff. (As correctly called as attendance hero)Thank u nabila ma'am and Akkas for every little thing u took care of my kid. V strongly recommend cubby tales for day care and play school..
About the Teachers
Our Teachers
We have an excellent teacher to child ratio at our Kindergarten to ensure that each child receives the attention he or she needs.

October 08, 2021 at 09:00 AM
Organize halloween parties for kids
What's Going on in our Blog?
Recent Blogs

WANT TO ENROLL YOUR CHILD TO A CLASS?
Interested in good preschool education for your child? Cubby Tales is the right decision!